Hytec participated together with Emirates Global Aluminium (EGA) in an internal campaign for finding applying and sharing knowledge in midstream. The campaign was a two week sprint from February 25th to March 11 at the premises in Jebel Ali( Dubai) and Al Taweelah (Abu Dhabi).
"Boost my knowledge hopes that the program helped to enhance the existing skills of employees and learn about new technologies as it embraces Industry 4.0" says Tomas Colaco which was attended in small groups of 15-20 employees over the entire 10 days.
Hytec demonstrated a range of hydraulic multimeters and portable testers which allow the user to measure flow, temperature, pressure and speed all in one rugged unit. Along with a hydraulic diagnostic and trouble shooting short training seminar that was conducted by Rajiv Nayak who manages the Technical After Sales. Hytec also met together with the leaders who are leading innovative changes and deep dive into multiple processes and challenges faced where further value and cost benefits can be achieved.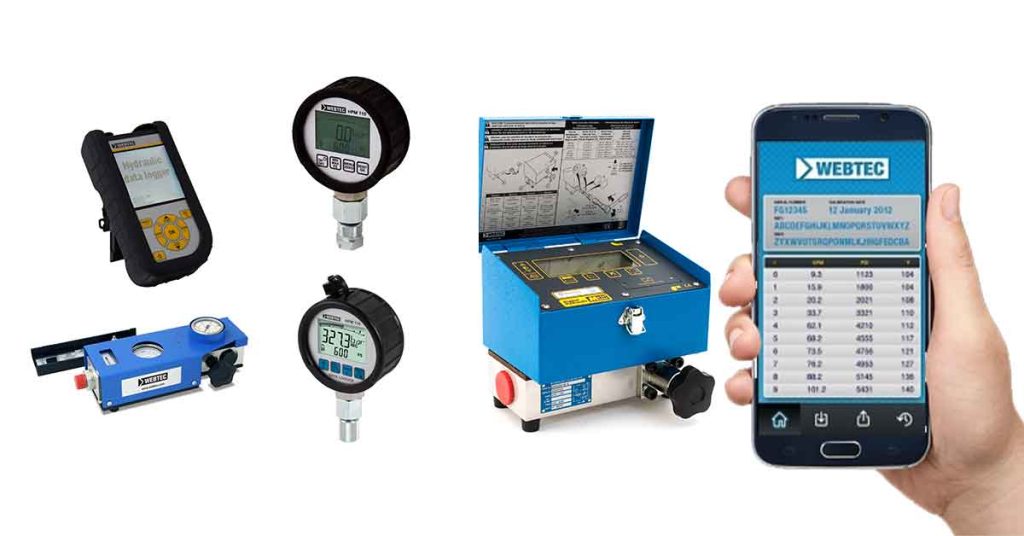 The main highlights demonstrated were the DHM series of portable hydraulic testers, which will allow service engineers to create and send a certified certificate of up to 12 data sets of pressure, flow and temperature for the hydraulic system they are working on, directly from their mobile, while still working in-the-field.
Webtec Portable Hydraulic Testers have been designed for easy connection to a hydraulic circuit so that flow, pressure and temperature can be readily checked. Testers can take full back pressure up to 210/420/480 bar depending on the model, and the built-in loading valve enables many of the operating conditions to be simulated. The tester can be connected anywhere in the hydraulic system to test pumps, motors, valves and cylinders in both flow directions.
About Hytec
Hytec was established in 1986. in Dubai (UAE) and with branch offices in Abu Dhabi (UAE), Muscat (Oman), Salalah (Oman) and Sohar (Oman), Hytec is your trusted partner for supply and servicing of hydraulic equipment and components. Today Hytec has the biggest fleet of Piling & foundation equipment in the Middle East and is a leading supplier of complete innovative and highly efficient hydraulic & transport equipment for the mobile and industrial market. Hytec is also the technology leader in high quality custom engineered sealing solutions offering a comprehensive range of machined seals for many industries. Hytec represents over 20 renowned brands with a team of numerous specialists, deal and manage different equipment and provide the most trusted maintenance services for tipper hydraulics, cranes, hook loaders, skip loaders, powerpacks, vibratory equipment. Hytec offers a range of support, repair and maintenance and rental services in addition to equipment sales, making us your one-stop shop.