HOW CAN WE HELP?
If you would like to discuss a requirment, We would love to hear from you
////////////////////////////////////////////////////
Winches are the next step up on the ladder to higher performance and feature an integrated automatic rope-spooling device. focus and single purpose is to build reliable, dependable and uncomplicated winches that require a minimum of maintenance and are simple to repair if this is ever needed. They are quickly and easily attached on any vehicle chassis.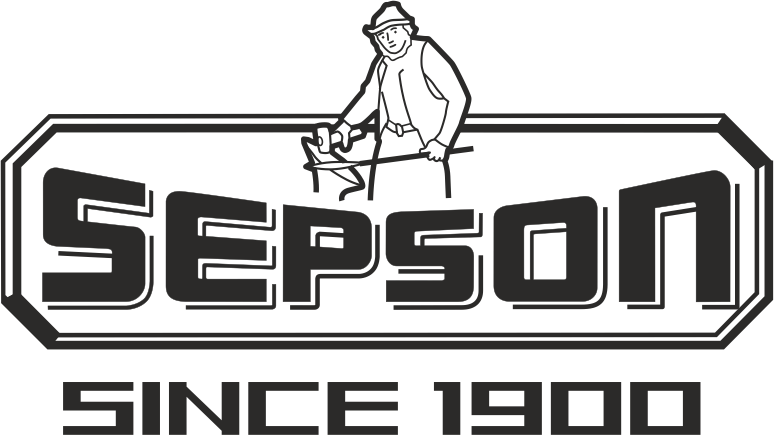 Sepson's winches are designed and built for professional use in really tough conditions. The winches are used on rescue and recovery vehicles, cargo trucks, trailers and heavy equipment transporters, armoured fighting vehicles, off road vehicles, tractors, loader and earth-movers, fire engine, high tension line stringing rigs and many other applications.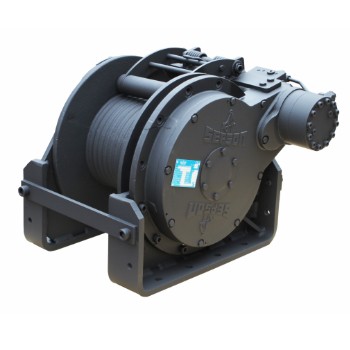 Sepdurance
Sepdurance is a generic term for Sepson drum winches. These are well-proven work horses designed for tough tasks in demanding environments.
Sepmatic
Sepmatic winches are upgraded Sepdurance winches with an integrated rope spooling attachment. The spooling attachment spreads the rope evenly over the rope drum on all rope layers and eliminates the risk for bird nesting. The spooling attachment makes the winching operation safer and minimises the risk for rope damage.
Forcematic
Forcematic winches are Sepmatic winches with a constant maximum pulling force on all rope layers. This feature is controlled by a load pin in the rope path and an industrial plc. The maximum allowed pulling force can be set from mission to mission but cannot be higher than the maximum pulling force set by Sepson. The actual pulling force is displayed in Sepson's hand held remote control unit during the recovery operation.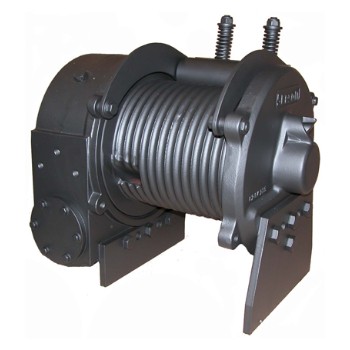 Sepgain
Sepgain are worm gear driven winches which handles loads of 40-100 kN. They provide essential and basic pulling force when the speed or versatility of a planet gear drive not is needed. As for every reliable, dependable and uncomplicated Sepson winch, the Sepgain winches also have a free spooling drum.
Septrac
Septrac are recovery winches with separate traction and wire rope storage units for superior performance, flexible vehicle integration and constant pulling force.
Roller Fairleads
Roller fairleads protects the rope from getting damaged from sharp edges.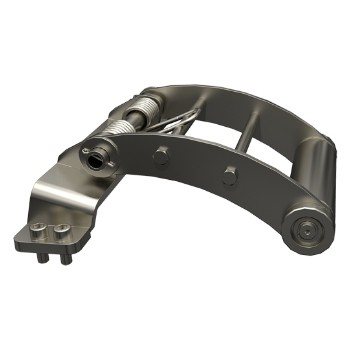 Pressure Rollers
Pressure rollers improve the spooling of the rope. The rollers reduce the slack and avoid tangle of the rope which lead to that the wire winds better on the drum. Sepson's pressure rollers increase the lifetime of the rope. All Sepson winches have pressure roller mounted or are available as optional accessory.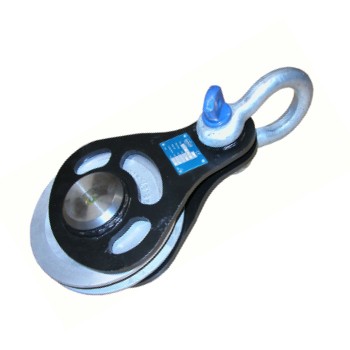 Snatch Blocks
A snatch block can double the pulling force of any winch or change your pulling direction without damaging the rope. Always use a block when the exact pulling force is unknown.
Our winches provide solutions for lifting, pulling, man-riding, mooring and anchoring. They range from 100 kg to 200 tons and are electrically, hydraulically or pneumatically driven – or equipped with a combination of these options. Alongside a comprehensive range of standard worm gear- and planetary-driven winches, we offer tailored solutions to suit any performance criteria and application. We also provide a complete design appraisal service and F.A.T.s for third parties, using our unique dynamic in-house test bed which is rated to 200 tons.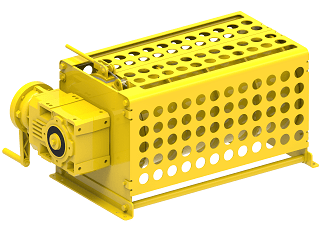 Industrial application
A range of electric self-braking wormgear winches developed for heavy duty pulling and traversing duties up to 2,200 kg. Due to the self-braking wormgears the winches are suitable for pulling up a slope. A brake is available as an option for accurate positioning or repetitive lifting applications up to 1,700 kg
Oil & Gas
A range of compact lifting and pulling air winches specially designed for offshore applications or for any other hazardous environment where space is limited. The heavy duty planetary gearbox is mounted within the drum core, which both saves space and protects from any external damage. Winches designed to meet independent third party requirements such as Lloyds, ABS, etc. These standard winches can be fitted with several options and accessories. Two of the winches are manriding prepared.
Marine
AW winches are designed to position and hold accommodation and ship-to-shore ladders and ladders between vessels and offshore installations. Constructed in accordance with ISO 7364 requirements for international shipping, the range features a dynamically and statically self-braking wormgear and emergency hand crank. Each type may be configured for single or twin rope operation and powered by means of an electric or pneumatic motor. PW winches are used to lower and lift the pilot ladder on board of seagoing vessels, EMCE has one standard design, PW 550, that has been supplied to several dredging vessel fleet owners. We have also supplied custom-built designs. Please ask about the available options.
Renewable Energy
Renewables cover a wide spectrum of technologies, ranging from PV, hydro energy, wind and tidal generator systems. Constructing these power generating plants, EMCÉ lifting and positioning equipment plays an important role. In some applications EMCÉ winches are even a crucial part of the system itself as in kite driven generator systems or auxiliary propulsion kite systems for shipping applications. In most cases however the EMCÉ equipment is used for construction, installation and maintenance purposes. For some specific tasks, such as for cable pull up duties, the winches or capstans are available with special capabilities:
Stay connected with us. Subscribe to our newsletter