//////////////////////////////////////////
//////////////////////////////
/Seals 2 go for today instead of waiting days for delivery
We are sealing solutions experts and have over 200 years' combined engineering experience with our 15+ CNC application engineers. Solving problems and assisting clients.
We generally ask you to supply us with the following STAMPS information. This allows our technical team and application engineers to choose an applicable material and suitable seal profile for your application.
RECIPROCATING AND / ROTARY
BOTH WORKING AND TEST VALUES
DETAILS OF THE EXPECTED APPLICATION
FLUID / GAS TO BE SEALED IN BOTH TEST AND FIELD ENVIRONMENTS
BOTH WORKING AND TEST VALUES
CONFIRMATION OF THE SURFACE FINISH OF THE MATING HARDWARE COMPONENTS
Contact us today for help choosing the correct sealing system for your application.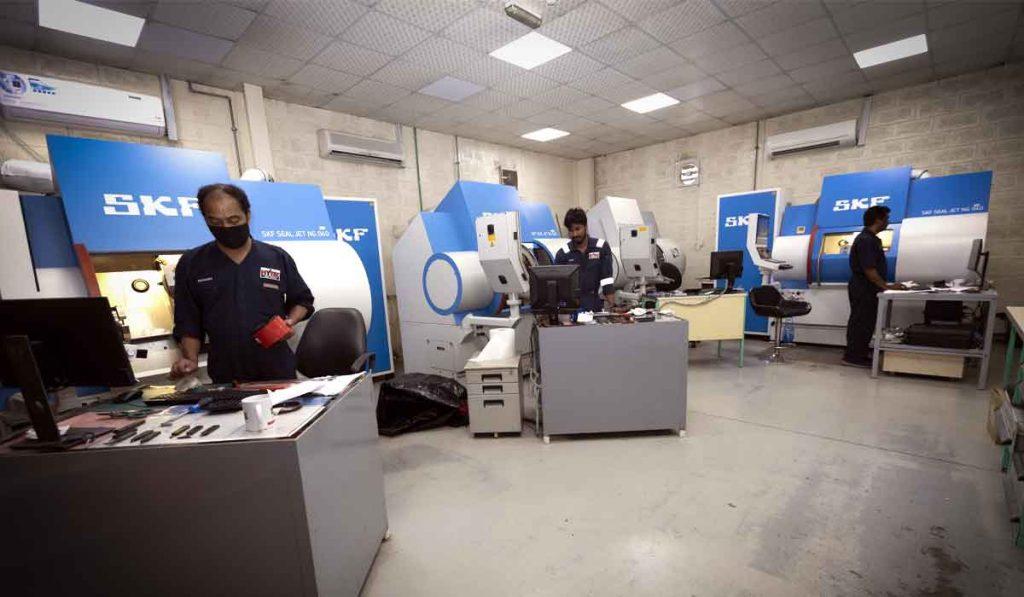 Machine and materials for on-site, on-demand seal production
The Hytec/ SKF Seal solution allows us to custom-machine seals, in the right seal profile and dimension, right on-site at your facility.
Featuring proprietary software and high-precision cutting tools, the SKF SEAL machine uses Computer Numerical Control (CNC) technology to machine seals just-in-time with standard and customer profiles within easy reach.
Stay connected with us. Subscribe to our newsletter