HOW CAN WE HELP?
If you would like to discuss a requirment, We would love to hear from you
///////////////////////////////////////////
//////////////////////////////
/Advanced pilebreaking technology
NO.1 The Taets Hydraulic pilebreaker is the most advanced, efficient and time-saving system in the world for trimming concrete foundation piles.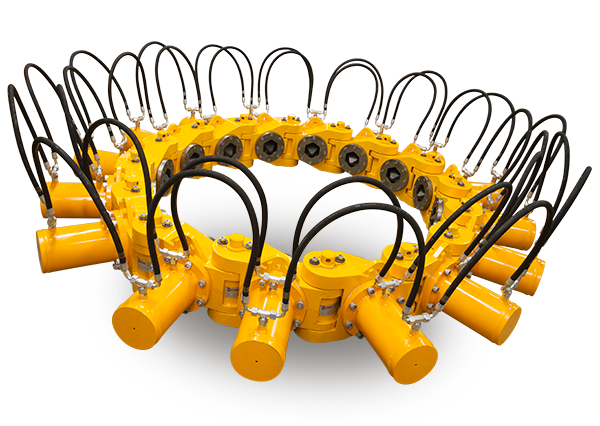 Taets manufactures hydraulic pilebreakers for cast-in-situ foundation piles. When you choose for Taets you choose for an established company with more then 36 years experience in manufacturing pilebreakers. The pilebreakers type 340 and type 380 are highly modular systems that are easy to adjust to each pile diameter at site. The breaking will leave reinforcement intact and guarantees no cracks below the cut off level. The breaking process is many times faster then the conventional breaking and is fully controlled throughout it's operation. Handling and maintenance of the pilebreakers are very easy and don't require special skills. To adjust the pilebreakers accurately to the pile features, "half-links" are available for both types. Because the "half-links" are without hydraulic cylinders, they can easily be added to or removed from the pilebreaker. 
Stay connected with us. Subscribe to our newsletter